LOCATIONS
GLOBAL FOOTPRINT
OTR's global footprint comprises 34 facilities located in the U.S., Canada, England, Germany, Czech Republic, China, Thailand and Sri Lanka. Headquartered in Rome, Georgia, 1-1/2 hours northwest of Atlanta, OTR's commitment to operational excellence, coupled with value-added logistics solutions, is at the core of what we do, and what we do well.
Locations provide manufacturing, painting and assembly; tire mounting, sequencing and warehousing; subassembly; and foam- and tire-fill services. As a result, we are well positioned to support localization initiatives for OEMs, with stocks in place for distribution partners, ensuring coast-to-coast aftermarket coverage.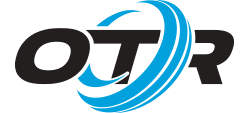 OTR's 16 U.S. locations, totaling nearly 2 million square feet, support well-known OEMs and distributors who depend on us for mission-critical products and services. Of particular note, our business model enables us to quickly open NEW facilities, with the teams and horsepower to make it happen. This capability, in turn, has enabled us to establish long-lasting partnerships with key OEMs, delivering on our brand promise to be a total solutions provider.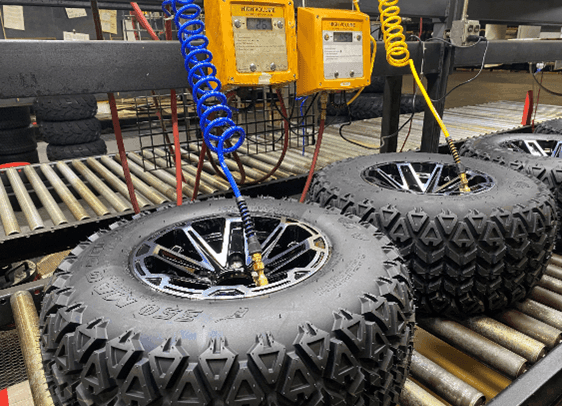 In the U.S., we manufacture and paint wheels, rims and components in four locations – Rome, Georgia; Omaha, Nebraska; Jacksonville, Florida; and Quincy, Illinois. We also provide foam- and tire-fill services in multiple facilities to service OEMs, distributors and dealers all over the U.S. Further, several locations now provide subassembly service, as a leveraged resource for OEMs, resulting in cost savings.
Other facilities are located in Chambersburg, Pennsylvania; Timmonsville and Clinton, South Carolina; Jacksonville, Florida (2); Louisville, Mississippi; Mansfield, Texas; Hesston and McCook, Kansas; Phoenix, Arizona; Denver, Colorado; and Oconomowoc, Wisconsin.
• Excel Industries Gold Supplier Awards: 2017, 2018 and 2019
• Honda Challenging Spirit Award Winner for Support and Performance: 2019
• Kubota Kaizen Community Award Winner: 2013 and 2014
---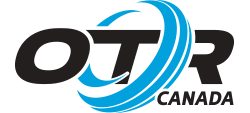 OTR Canada is headquartered in Sault Ste. Marie, Ontario, with locations in Guelph and Sudbury, Ontario; Saskatoon, Saskatchewan; and Edmonton, Alberta. All five facilities produce multi-piece rims and components for earthmoving, surface and underground mining, construction and specialty vehicle applications. The Sudbury facility recently installed a state-of-the-art bake oven system – temperature and humidity controlled – with a new & improved priming process to optimize adhesion and durability in the field.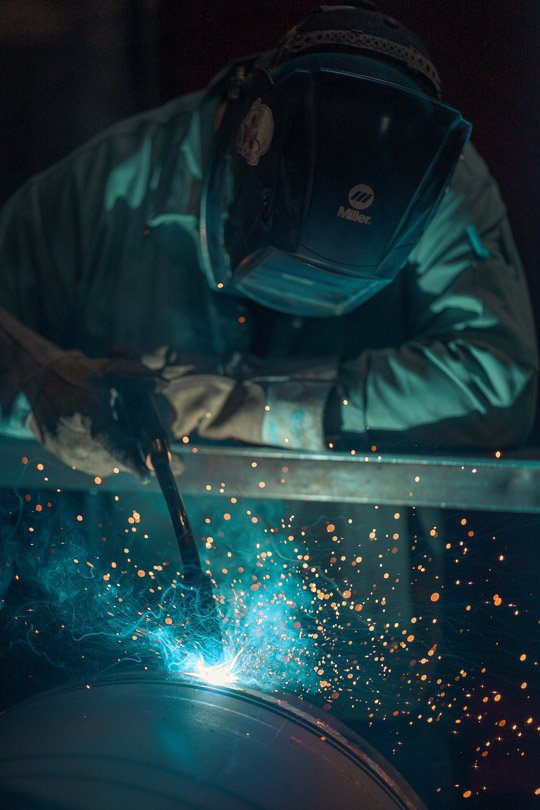 OTR also supports a large aftermarket in Canada, working with some of the largest and best-known distributors and dealers in the country. A key value-added service is our wheel inspection and recertification program.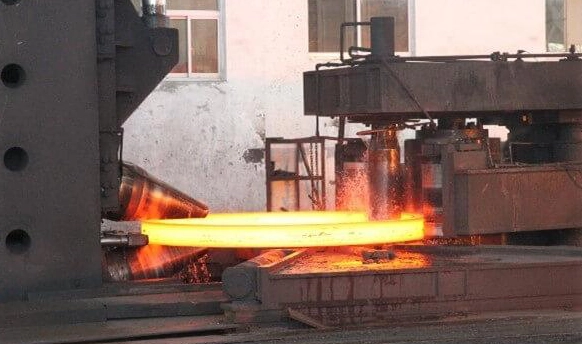 ---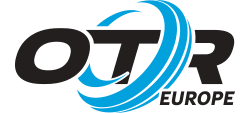 OTR Europe's operations are in Derby and Suffolk, England; Sande, Germany; and the Czech Republic. Services include tire mounting, sequencing, just-in-time supply and warehousing. OTR's facility in Suffolk also manufactures and repairs wheels, primarily for agricultural vehicles, and also provides foam-filling for OEM customers.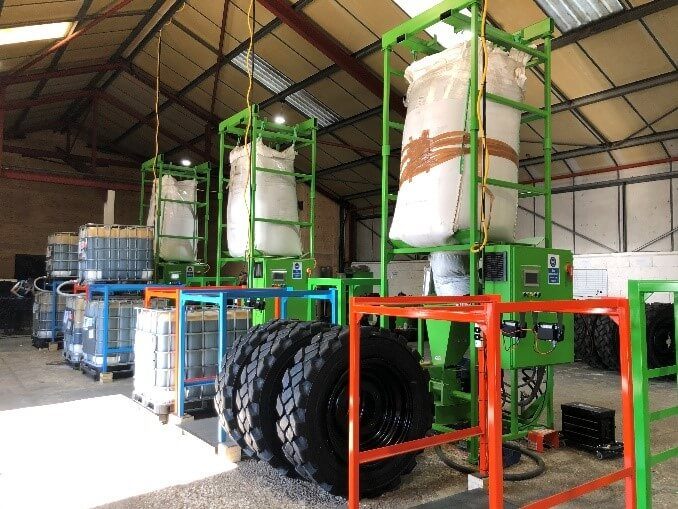 OTR's facility in the Czech Republic was opened in 2013 to service not only Europe but also Russia and countries in eastern Europe.
OTR's team speaks multiple languages and are uniquely experienced in setting up programs all over Europe for both OEM and aftermarket customers.
---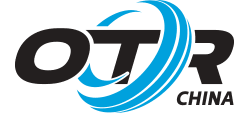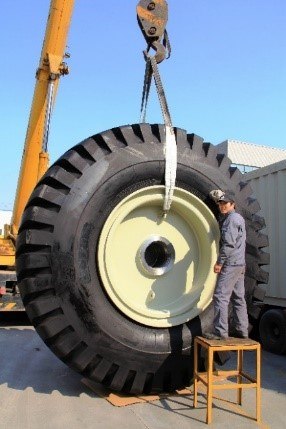 OTR's facility in China is located in Wuxi, two hours northwest of Shanghai. This location manufactures best-in-class multi-piece steel rims, hubs and components for surface and underground mining applications, as well as material handling, heavy-duty and specialty vehicles. Wheels in scope range from 10″ to 63″. HSLA grade steel is used, with seamless forgings for critical sections. Sub-arc welding (SAW) and precision CNC machining ensure tight tolerances. Additionally, the facility operates four paint lines, with advanced pretreatment and primer systems, and wet and powder coating. Quality assurance includes in-process ultrasonic and magnetic particle testing to ensure weld integrity and compliance.
---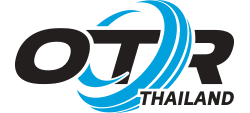 OTR's facility in Thailand, located in Chon Buri, manufactures steel wheels, primarily for agricultural related OEMs. Wheel construction is automated for high-volume, ensuring stringent targets for quality and cycle times. Additionally, this location provides value-added services, such as tire mounting and sequencing (see video here). As a result, key customers have recognized this facility as best-in-class, confirming OTR's emphasis on high performance, partnership and value.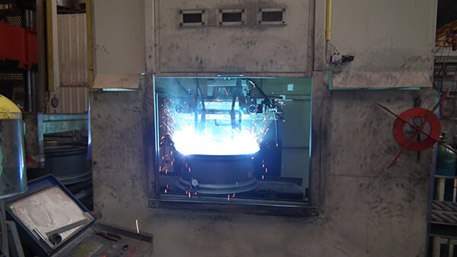 ---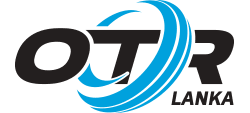 OTR's facility in Sri Lanka is located in Ekala where we manufacture a wide range of steel rims, wheels and accessories for off-the-road applications ranging from 22″-49″, as well as steel bands. Manufacturing processes feature cutting-edge technology, including multiple paint lines that use advanced 5-stage wash, wet and powder coat systems that are OEM compliant, yielding high-quality results in the field. Services include tire mounting and just-in-time supply.
Rigorous testing is carried out by professionals at every stage of the production process, measuring attributes such as tensile strength, dimensional accuracy and compliance with ISO 9001:2015 standards and OEM specifications.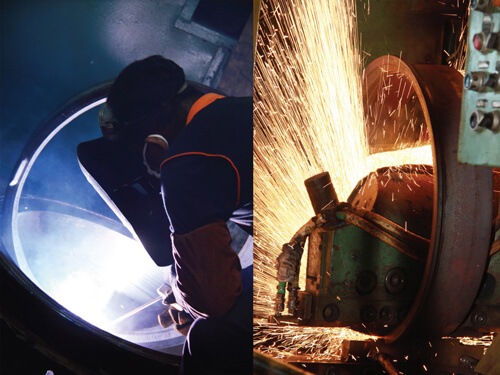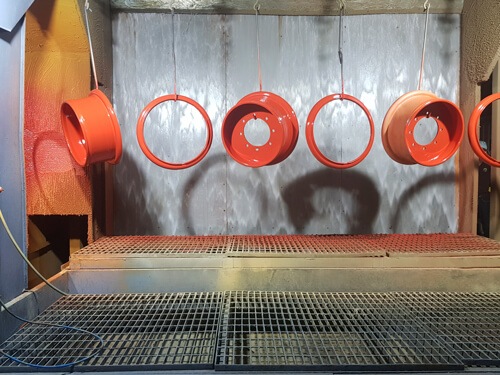 ---